Jungle Scout is the industry leading Amazon product research tool, which has enabled thousands of online sellers and prospective business people find profitable products to sell on Amazon.
The tool is based on millions of data points that are gathered on a monthly basis to deliver the most accurate sales estimates for Amazon sales, so each seller knows the products that are viable enough to rake in the revenues.
Ideally, Jungle Scout is meant to help online sellers come up with product ideas, validate demand, and find the exact products in one's niche – fast and without the guesswork.
Simply put, it takes the risk out of not just launching, but also scaling your FBA business and it does this well through its Web App and Chrome Extension.
The Web App helps sellers find lucrative niches and products across Amazon's entire catalog, filtering the database by category, price, sales, and more to find untapped business opportunities in the products available.
On the other hand, the Chrome extension, which comes in either the Lite or Pro version, helps sellers explore and validate product ideas with instant insights given while you browse.
With just a click, you can see the price, estimated sales, review count, and accurate comparisons for each product.
What makes Jungle Scout the best suite on the market when it comes to Amazon product research tools is the fact that no other tool can claim to capture billions of data points from Amazon sales monthly, with a powerful team of data scientists that refine the proprietary models based on this data.
Additionally, there's a dedicated and knowledgeable support staff at hand to help, whether you're an FBA newbie or a seasoned veteran, plus a variety of top-notch free resources with the best educational content to build a sustainable FBA business.
While all of these are great, a lot of customers who use the Jungle Scout tool would love to do their research work on the go, which is why there's a huge demand for a Jungle Scout mobile app.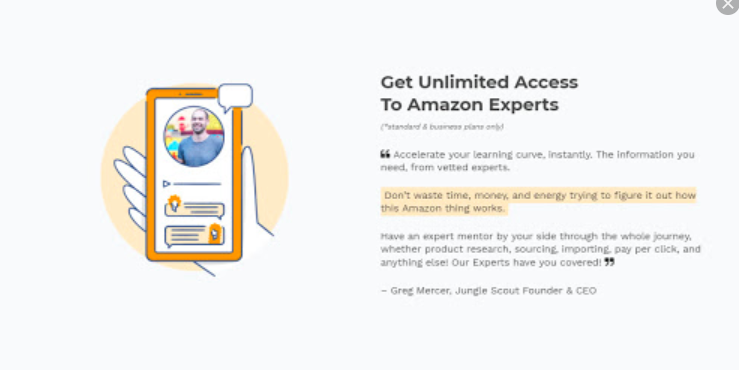 So is there a Jungle Scout mobile app?
In a YouTube interview with Jungle Scout founder, Greg Mercer, Millionaire Millennial Jordan Kilburn, who is also a mentor on the Amazon Millionaire course, sought to find out whether Jungle Scout actually has a mobile app or if they have plans for one.
Mercer said that even though Chrome is on mobile devices like phones and tablets, it isn't possible to install extensions yet, which ideally means you cannot access Jungle Scout's extensions via the browser.
"We'll build a native app that would operate a bit differently but it's in the pipeline, and we've hired two new engineers to build it," he told Millionaire Millennial.
The mobile app, however, won't be usable on the Amazon app or website.
Mercer added that the upcoming mobile app will be a standalone app, as they haven't quite figured out what the user interface will be like, probably more like the usual Amazon search, then the app delivers all of the data the extension would.
In short, it'll be more of an interface for the web app, but on mobile.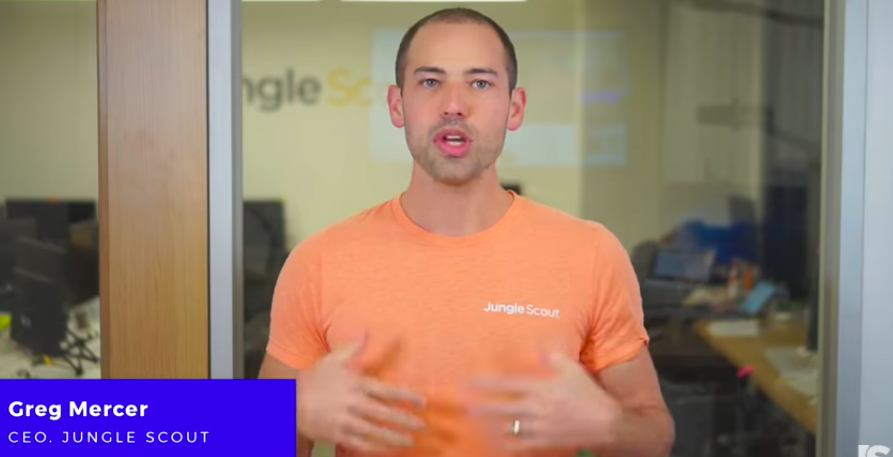 Currently, the online Jungle Scout web app is best viewed on a computer, but you could use it on your mobile device, though the information is usually too much to display in an easy to read format on mobile devices.
As for the Jungle Scout extension, unfortunately, Chrome doesn't support these on mobile devices at this time, but if it does in future, Jungle Scout will be sure to avail its JSLite and JSPro extensions on tablets and smartphones.
For now, though, all sellers using Jungle Scout are limited to using the extensions on their laptops and desktops.